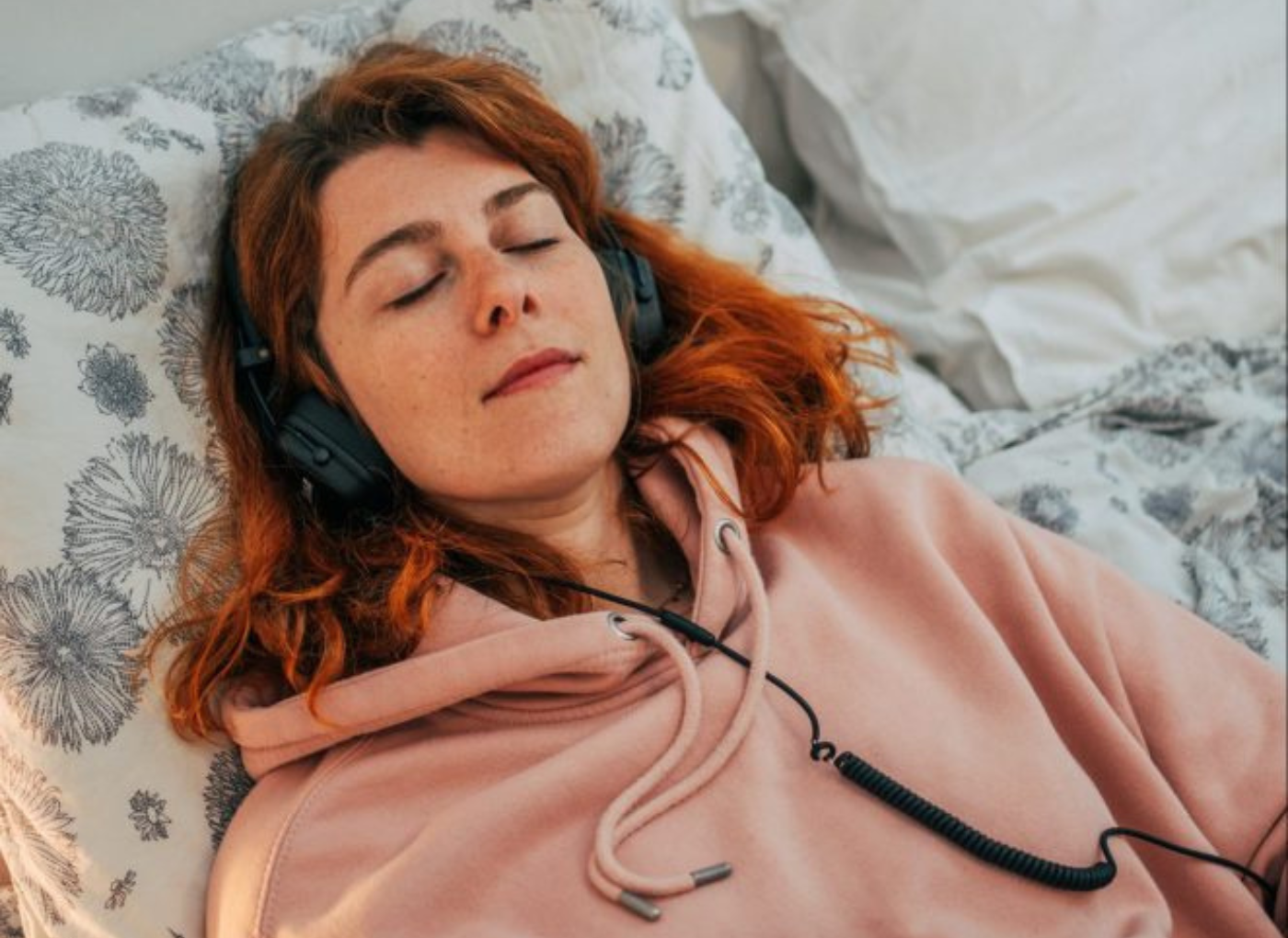 Why do a Hypnosis Session Work?
Hypnosis is a powerful method for accessing the unconscious mind and promoting positive change. But why do a Hypnosis Session Work? Immerse yourself in a unique experience that combines pedagogy, gamification, and hypnosis to make learning easy and fast but also to achieve a state of well-being.
Hypnosis session: a unique method for learning foreign languages
Hypnoledge revolutionizes foreign language learning by combining hypnosis with innovative pedagogical methodology. Our mobile application offers hypnosis sessions specifically designed to facilitate language acquisition. By utilizing specific techniques, each hypnosis session prepares your mind to assimilate information optimally while enjoying a moment of relaxation. Suggestions made under hypnosis help you memorize vocabulary, improve your pronunciation, and develop confidence in conversations in a foreign language.
What are the benefits of hypnosis sessions with Hypnoledge?
In our increasingly demanding world, maintaining focus can often be a challenge. Through a hypnosis session, we help you develop sustained attention, which can be beneficial both professionally and personally. Furthermore, a Hypnoledge hypnosis session provides an opportunity for those seeking tranquility. Hypnosis can help reduce stress and anxiety, which, in turn, can promote an overall sense of serenity and inner peace. These sessions can be an excellent tool to navigate the stressful situations of daily life with more tranquility.
Finally, Hypnoledge hypnosis sessions are also highly beneficial for those seeking motivation. Whether you want to achieve a specific goal, improve your performance, or simply find the energy to move forward in life, the hypnosis session will help propel you towards your aspirations.
The Hypnoledge mobile application
To maximize the benefits of hypnosis, we have developed an innovative mobile application that combines pedagogy, gamification, and hypnosis. The application uses hypnosis-based learning techniques, with a playful aspect to make each hypnosis session even more engaging.
One of the highlights of our application is the presence of interactive games that allow you to practice your language skills in a fun way. These challenging games engage you through comprehension, translation, and pronunciation exercises. You will be immersed in an interactive experience that reinforces your learning and strengthens your language skills. Whether you want to familiarize yourself with travel, business, cultural vocabulary, or other specific domains, you will find programs tailored to your needs. This thematic approach helps you develop a rich and contextualized vocabulary, making it easier to immerse yourself in the chosen language.
Unlimited access to all languages
During a hypnosis session, you have unlimited access to all available languages. You can choose from a wide selection of languages and start your learning journey immediately. Moreover, you have the freedom to switch between languages at any time according to your preferences and needs. This flexibility allows you to explore different languages and diversify your language skills without any limits. Whether it's English, Spanish, Italian, or any other language, learning becomes a soothing adventure with Hypnoledge.
What is the Human Universe?
Through the Human Universe, you have the opportunity to discover your personalized psychological and emotional profile through an assessment test. This test evaluates your profile across six different categories, providing you with an in-depth understanding of yourself. With this feature, you will gain better self-awareness and develop an understanding of your strengths, making each hypnosis session more effective and optimizing your foreign language learning journey.
Are hypnosis sessions useful for children?
Certainly! Children are accompanied by a personalized program that takes into account their specific issues and needs during each hypnosis session. Their journey is presented as a captivating story, where they become the hero. Through the hypnotherapist's guidance, children are led into their imaginative world, where they can explore and discover their own resources for change. This playful and immersive approach promotes children's personal development.
Ericksonian hypnosis: a renowned therapeutic approach
Ericksonian hypnosis, named after the famous American psychologist Milton H. Erickson, is a powerful therapeutic approach that uses the hypnotic state to facilitate change and personal development. It stands out for its flexible and non-directive approach, tailored to each individual. Ericksonian hypnosis sessions can help overcome emotional blocks, enhance self-confidence, and improve motivation. It can also be used to address various issues such as anxiety, phobias, or addictions.
A hypnosis session is a journey of personal exploration that can help improve your foreign language learning. Our mobile application offers a unique learning experience, combining Ericksonian hypnosis, pedagogy, and gamification to optimize your language skills.
What are you waiting for to experience the benefits of a hypnosis session before each listening dialogue session, allowing you to fully immerse yourself in the language universe and easily absorb everything you perceive? Select the voice of your therapist and the duration of the hypnosis session to design a personalized experience that is unique to you. This unique approach emphasizes that a hypnosis session can not only facilitate learning but also make it more enjoyable and personal.
Barbara Isenbrandt
13 July 2023