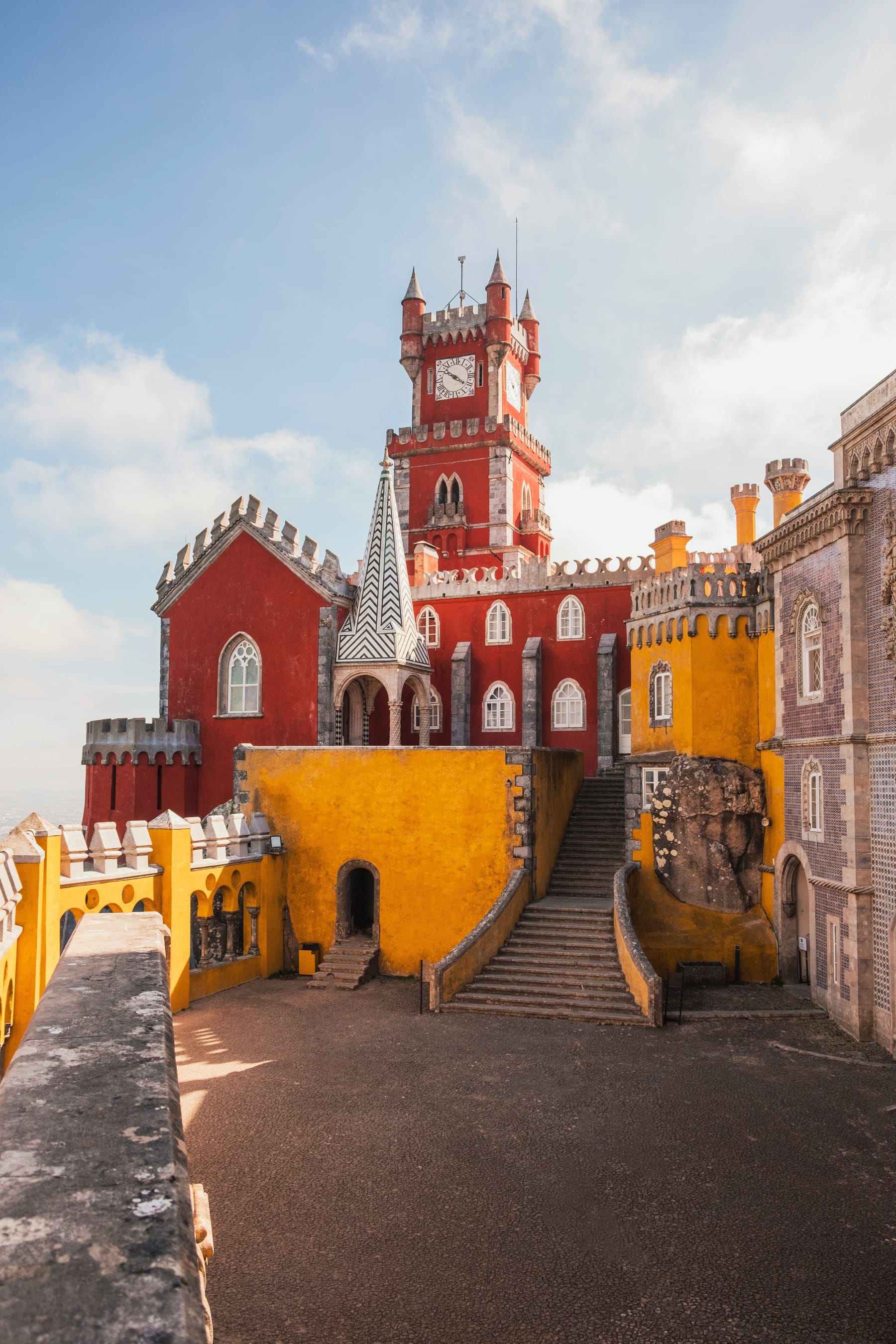 Why learn
Portuguese
under hypnosis?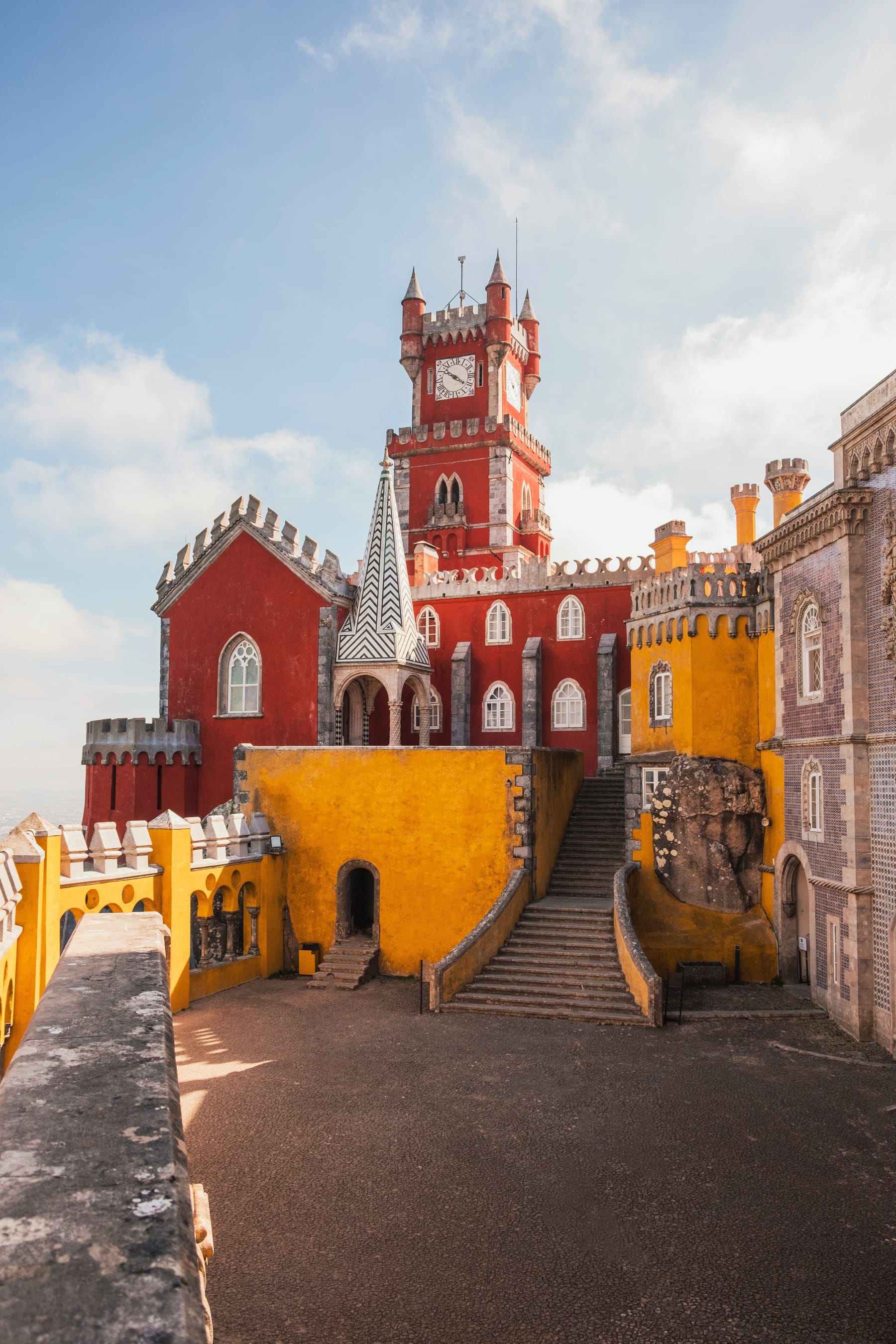 Find yourself immersed in the captivating culture of Portugal, a country where ancient traditions blend with modern dynamism: an enchanting backdrop for your language trip.
Imagine yourself in the picturesque streets of Lisbon, listening to the melancholic melodies of Fado, the emblematic music of Portugal. Breathe in the sea air in Porto, as you explore the world-renowned wine cellars and rustic charm of this port city.

You will get lost in the fairytale palaces of Sintra, dazzled by exquisite architecture and lush gardens.

In this captivating universe, you will discover the very essence of Portugal and immerse yourself in the richness of its language and culture. So go ahead and take the first step towards learning Portuguese under hypnosis with Hypnoledge.
So vamos ?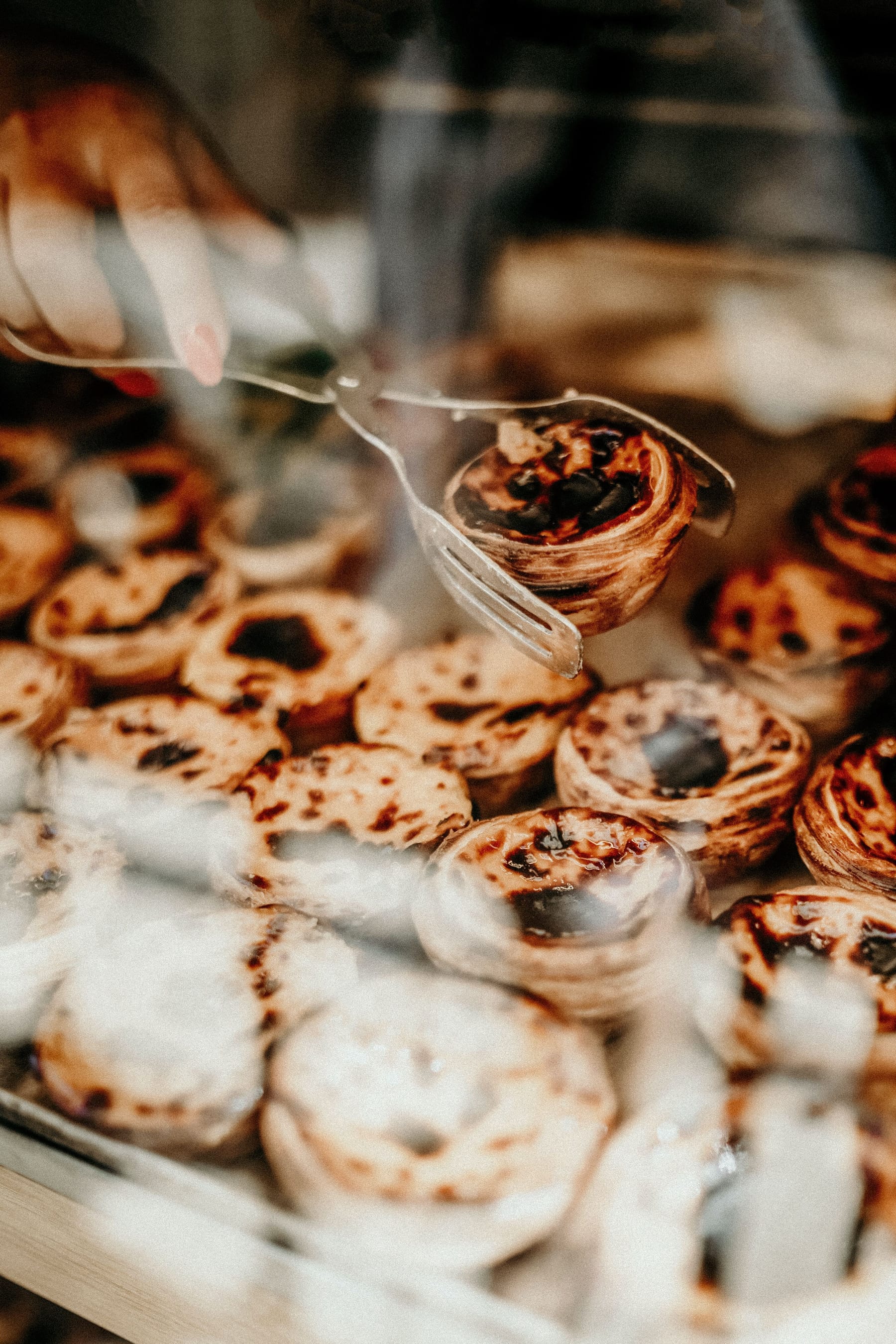 1
Portuguese gastronomy
When you enter the addictive world of Portuguese gastronomy, your taste buds will awaken to an array of exquisite flavors and culinary delights. From unique regional specialities to recipes handed down from generation to generation.
Here is a list of five typical dishes that will make you travel through the flavors of Portugal:
This iconic Portuguese dish is a perfect fusion between salted cod and aerated scrambled eggs, mixed with caramelized onions, crispy potatoes and salted olives. The symphony of textures and flavors in each bite will transport you to the friendly atmosphere of Portuguese meals.
Originally from Porto, this daring culinary creation is a real feast for meat lovers. Imagine a generous sandwich, topped with various meats such as ham, sausage and beef, all topped with a thick tomato, beer and spice sauce. Covered with melted cheese, everything is accompanied by crispy fries for an explosion of flavors in every bite. Is that it? So, are you hungry, yet?
These delicious vanilla custard tartlets, sprinkled with cinnamon, are an institution in Portugal. When you bite into this crunchy pastry, you feel the creamy sweetness mingle with the comforting warmth of cinnamon, evoking memories of traditional Portuguese gastronomy.
This traditional Portuguese soup is a perfect remedy for cool evenings. It combines slices of kale with creamy potatoes and slices of smoked chorizo, all seasoned with a touch of olive oil to create a comforting blend of flavours and textures.
Exploring the rich Portuguese coast, you can't miss this seafood rice. Imagine yourself, enjoying a sumptuous dish mixing shrimp, mussels, squid and cockles in a rice richly flavored with fish broth and spices. A real feast that transports you to the sunny shores of Portugal.
Portugal offers a plethora of culinary delights that reflect the diversity of its regions, the passion of its people for cooking and the depth of its culinary heritage. By learning Portuguese under hypnosis, you will open yourself to a treasure trove of flavors that will seduce your senses and enrich your cultural experience.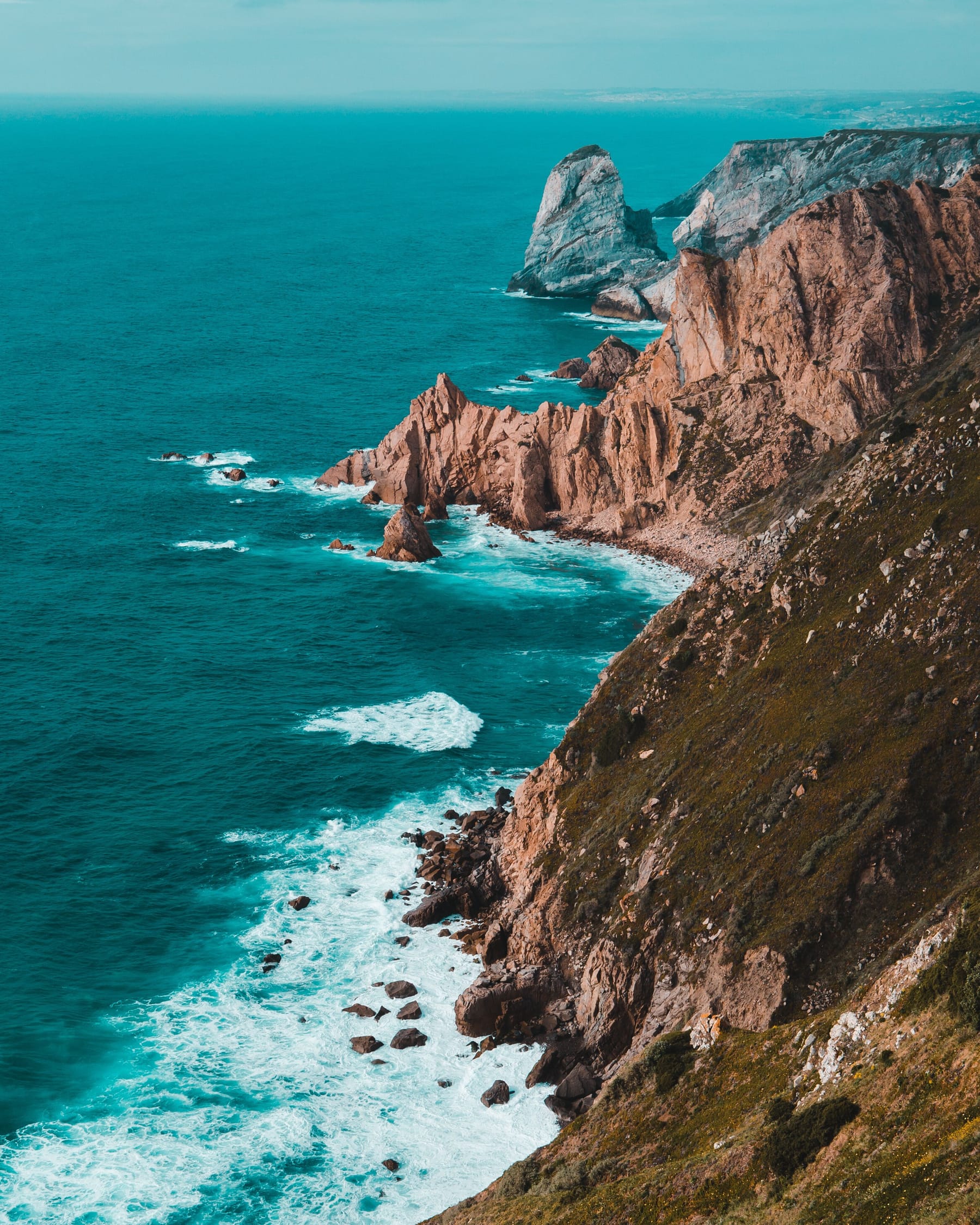 2
The trip to Portugal
Imagine yourself, travelling through the captivating lands of Portugal, where every corner of the country reveals cultural treasures and breathtaking landscapes. Let us guide you through five captivating destinations that will (r) awaken your travelling spirit:
The vibrant capital of Portugal, Lisbon, fascinates with its striking blend of ancient traditions and modernity. Let yourself be charmed by the cobbled streets of the Alfama district, where history is revealed at every corner. Visit the majestic Belém Tower, an emblematic symbol of Portuguese discovery of the New World. Lose yourself in the picturesque gardens of Parque das Nações, where futuristic architecture and lively nightlife rub shoulders with the vestiges of Portugal's glorious past.
In the north of Portugal, the beautiful city of Porto awaits you, nestled on the banks of the Douro. Explore the Port wine cellars, where you will immerse yourself in the art of making the famous Port wine, symbol of the soul of Portugal. Cross the majestic Dom Luís I Bridge to reach the charming town of Vila Nova de Gaia, offering stunning panoramic views of Porto City and the sparkling Douro.
A true fairy tale awaits you in Sintra, a magical city located a few kilometers from Lisbon. Stroll through the lush gardens of the Regaleira Palace, where secret mazes and mysterious wells will intrigue you. Visit Pena Palace, a colourful wonder nestled atop the Serra de Sintra, offering spectacular vistas of green forests and the sparkling Atlantic Ocean.
Once you have discovered the Portuguese continent, take flight to the Azores, a paradise archipelago in the middle of the Atlantic. Explore the volcanic peaks of Pico Island, dive into the natural pools of São Miguel Island and marvel at the lunar landscapes of Terceira Island. The unspoilt nature of the Azores will amaze you and leave you with unforgettable memories.
The region of the Algarve
Head south to discover the sunny Algarve, lined with golden beaches and majestic cliffs. Explore the hidden caves along the coast and swim in the crystal clear waters of Benagil beach, where a huge natural cavity creates a unique spectacle.
Portugal offers a range of mesmerizing destinations that will satisfy all types of travelers, whether they are looking for dynamic city getaways, nature adventures or romantic ocean-front retreats. The charm of Portugal will enchant you and leave you unforgettable memories.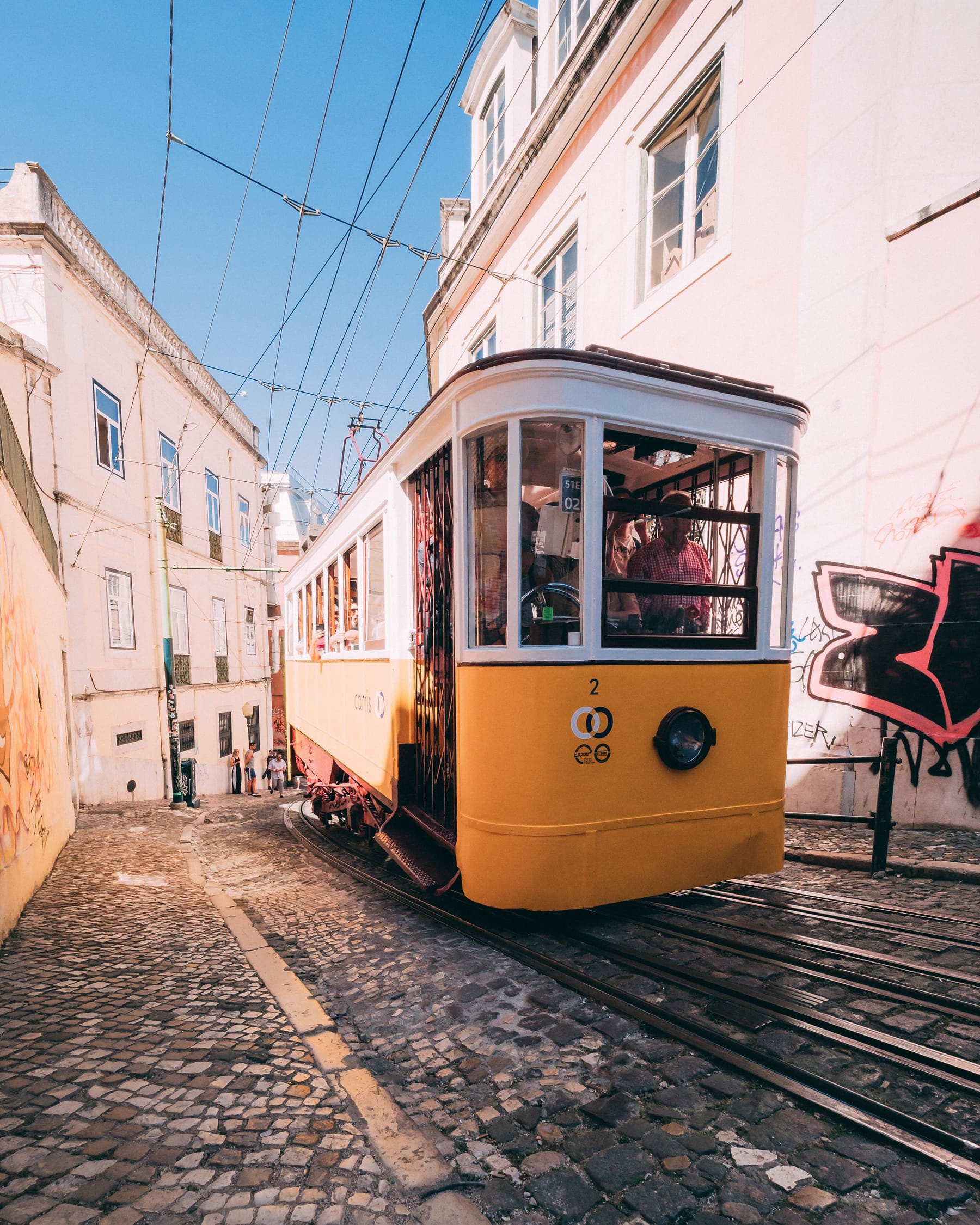 3
Student and professional life
Learning Portuguese under hypnosis opens a world of opportunities for both knowledge-hungry students and ambitious professionals. By developing your language skills, you will have access to an exciting and diverse universe that will shape your academic and professional life in an exceptional way.
Here's how learning Portuguese can transform your future:
A dynamic international network
With over 300 million speakers worldwide, Portuguese will connect you to a vast international community, opening doors to new friendships, academic collaborations and professional opportunities.
Portugal is home to a number of renowned universities that attract students from all over the world. By learning Portuguese, you will gain access to a multitude of exciting academic programs and international exchanges that will enrich your educational experience.
Tourism is a pillar of the Portuguese economy, offering many job opportunities for bilingual professionals. Whether in hospitality, catering, or travel agencies, mastering Portuguese is a valuable asset for those wishing to succeed in the tourism sector.
A springboard to international trade
With its historical and commercial links with the Portuguese-speaking world, Portugal offers an environment conducive to international business. By mastering Portuguese, you will be able to establish successful business partnerships and seize lucrative opportunities in Portuguese-speaking markets.
The power of intercultural communication
By learning Portuguese, you will develop a thorough understanding of Portuguese culture and its people. This valuable skill will allow you to fully immerse yourself in the daily life of Portugal, build strong relationships with the locals and understand their needs and aspirations.
In conclusion, learning Portuguese under hypnosis with Hypnoledge is a gateway to a world of cultural, academic and professional opportunities. You will thrive in the vibrant environment of Portugal, where each language encounter will enrich your trip. Discover the magic of Portuguese and let yourself be enchanted by the infinite horizons it offers. Portugal is waiting for you, ready to offer you an unforgettable language experience!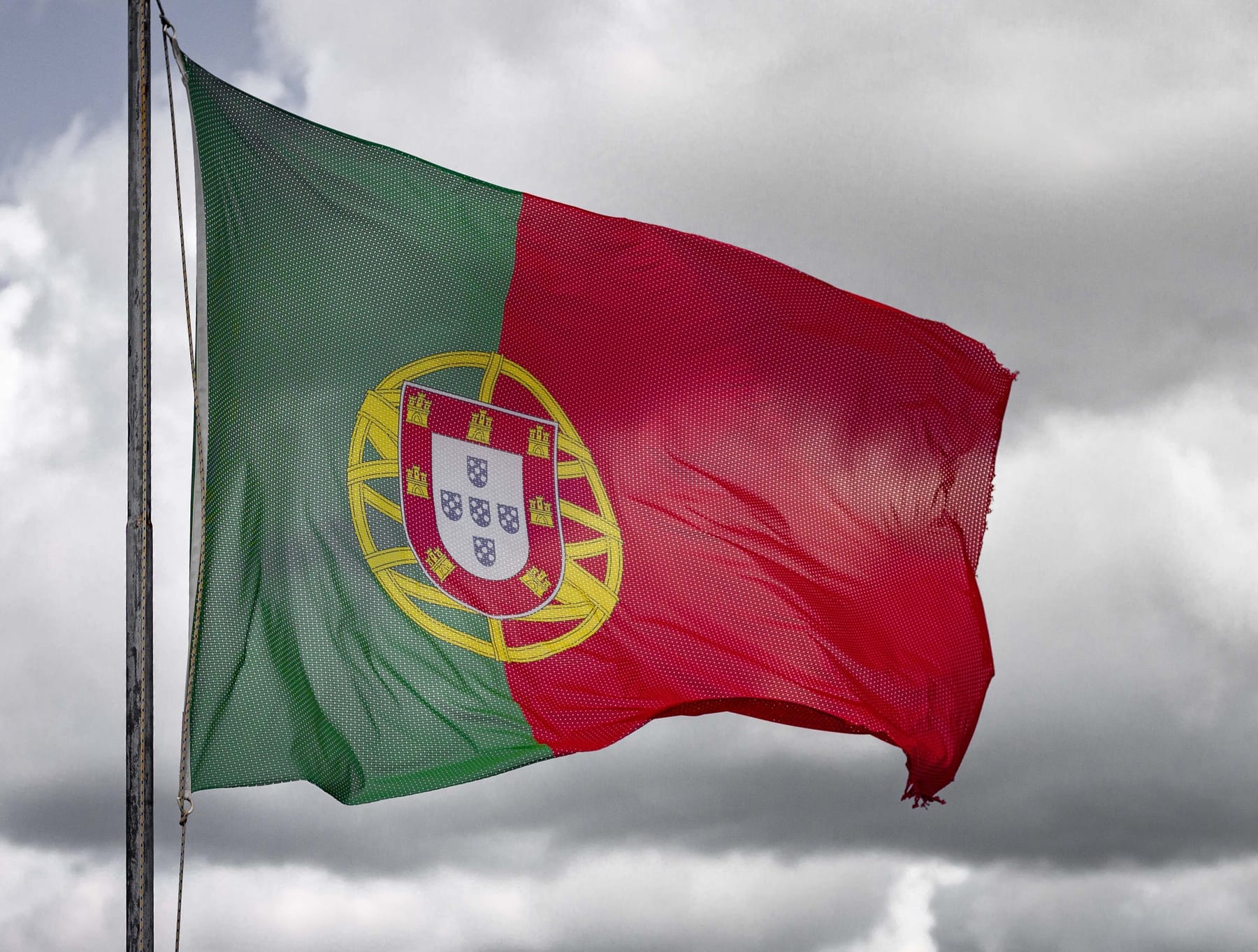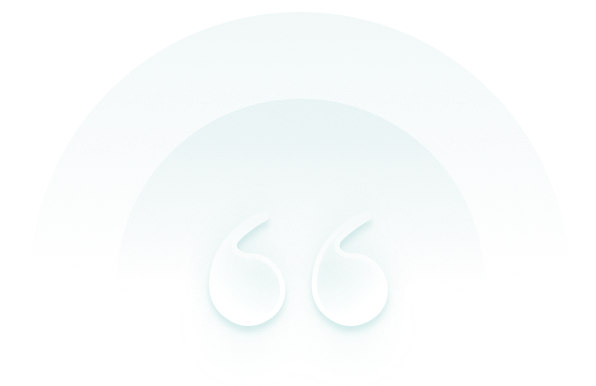 In short, learning Portuguese can be a rewarding experience for those who are interested in an outstanding international experience.
So why not start learning Portuguese today?
learn Portuguese